Silicium 01
Audiovisual performance
Show: Click Festival at The Culture Yard May 16 2015 · Partner: Bjørn Svin (music & dance) · Co-producer: The Culture Yard · Funding: Danish Arts Foundation
A raw and energetic performance celebrating the dematerialising transition into the virtual realm.
Visual music duo Silicium made their debut at Click Festival in 2015. This is their first effort to redefine the live electronic music experience using a Peppers Ghost stage with stereographic 3D projection and 3D tracking. In this performance, the music is pre-composed and played back while the graphics are controlled live using a touch interface, sound analysis, tempo and depth image sensor input.
The theme of the production is the transition from physical to virtual, where the virtual is envisioned as being crystalline hard and violently tangible.
The performance is designed for a standing audience and has a duration of 30 minutes.
Visual music performance duo Silicium strives to reinvent the concert experience using new technologies. Music and visuals are composed in parallel with equal emphasis to achieve audiovisual unity.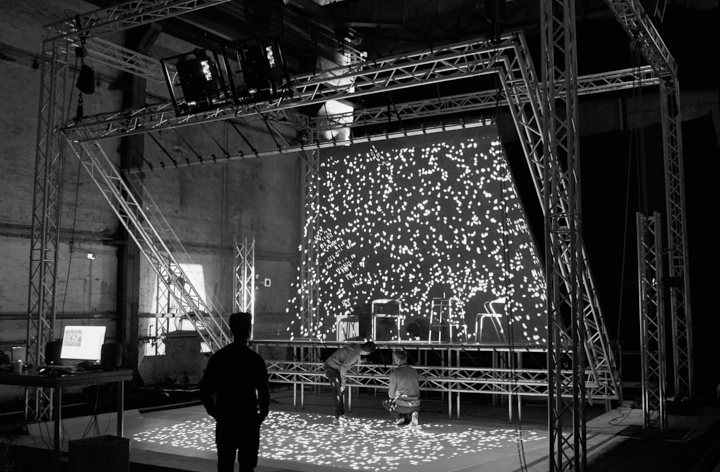 Kindly supported by