Silicium 02
Audiovisual performance
Show: Click Festival at The Culture Yard 21-22 May 2016 · Partner: Bjørn Svin (music & dance) · Co-producer: The Culture Yard · Funding: Danish Arts Foundation · Thanks: Tina Tarpgaard (mentorship)
A trip into transhumanism and surreal abstraction.
Visual music duo Silicium takes you on a journey into an audiovisual universe where virtual and physical reality coexists. The performer (who is also the music composer) enacts and embodies the audiovisual expression so that it is unclear what is the driving force; the visuals, the music or the performer. The narrative of the piece is very basic; a protagonist creates a universe and is then engulfed by it, continuously altering between control and loss of control. Instead of telling an elaborate story, the piece attempts to drag the audience away from a rational state and into a sensory state of trance – not unlike that of a psychedelic trip. Both music and visuals draw inspiration from organic form and behaviour with the intention of making the digital feel alive.
In this performance, the music and the graphics are pre-composed and played back using a tailored timeline application that allows for the merging of animations and interactivity.
The performance is designed for a sitting audience. They wear 3D glasses and face a Peppers Ghost stage with stereoscopic video projection. The full performance is 30 minutes.
Visual music performance duo Silicium strives to reinvent the concert experience using new technologies. Music and visuals are composed in parallel with equal emphasis to achieve audiovisual unity.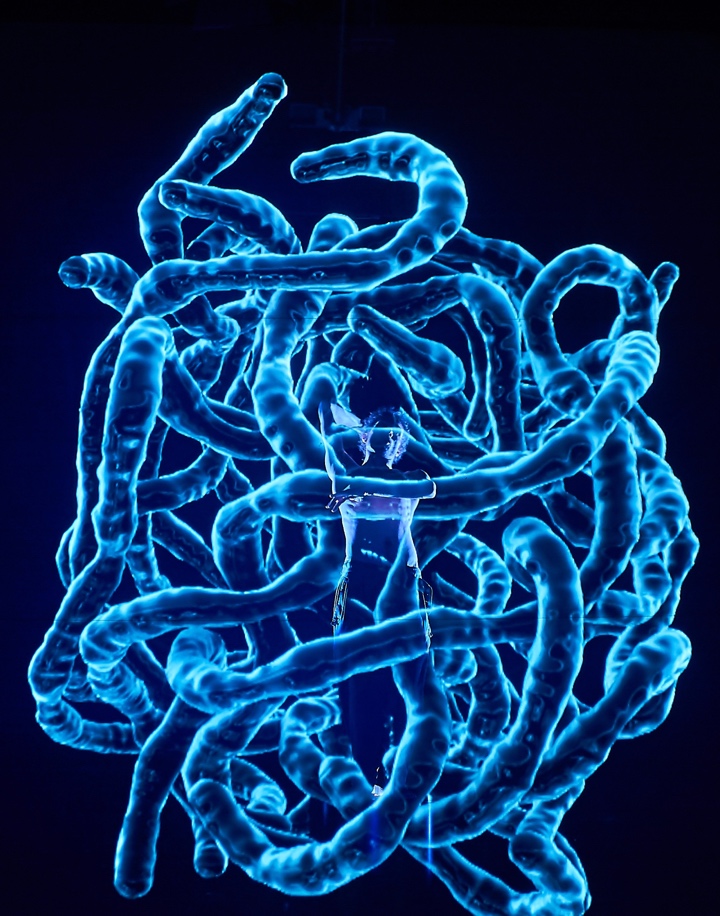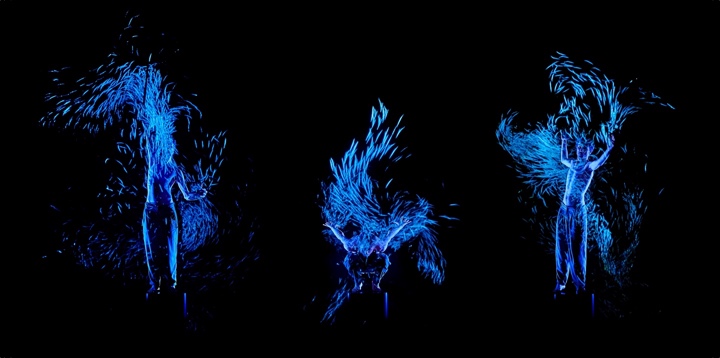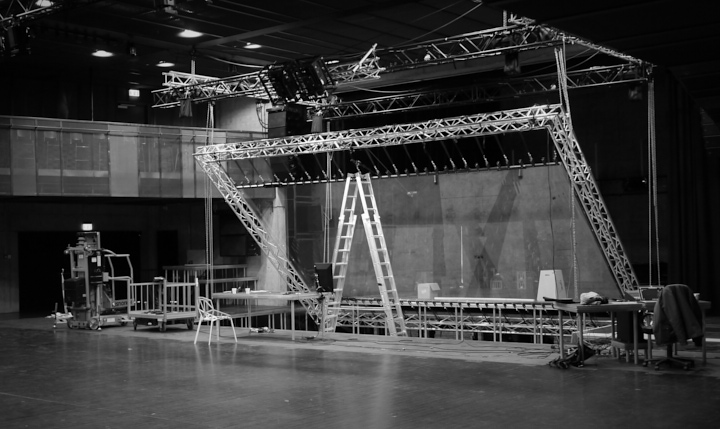 Kindly supported by