Intangible
Mixed reality installation
Show: RIXC (Riga) 05 Oct - 17 Nov 2023 · Partner: Anna Fišere (music) · Funding: EMAP, Danish Arts Foundation · Thanks: Victoria Abramova (appearing in photos and video)
Immaterial matters.
Intangible is a sensory experience in which you explore a series of algorithmic phenomena with your hands in virtual reality. Each instance exhibits a perplexing performance for your senses, inviting you to investigate its behavior while it undergoes a metamorphosis.
The work reflects on the human desire to connect with the environment through the sense of touch, echoing our primal bond with the natural world. This longing for tactile engagement and displays of nature is simultaneously amplified and answered by contemporary tech, signifying an ironic return to nature.
Each sculpture is accompanied by a musical composition by Anna Fišere, blending acoustic and electronic sound sources to accentuate an unmistakably artificial, yet natural behavior.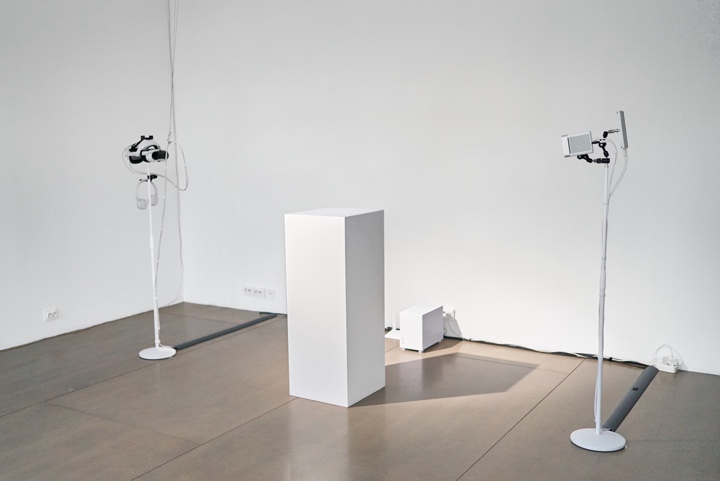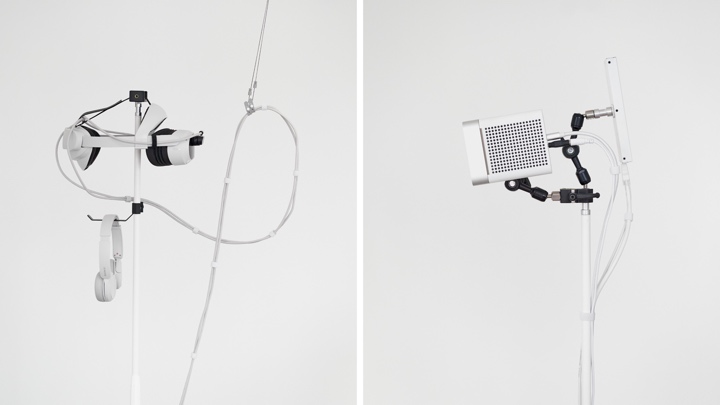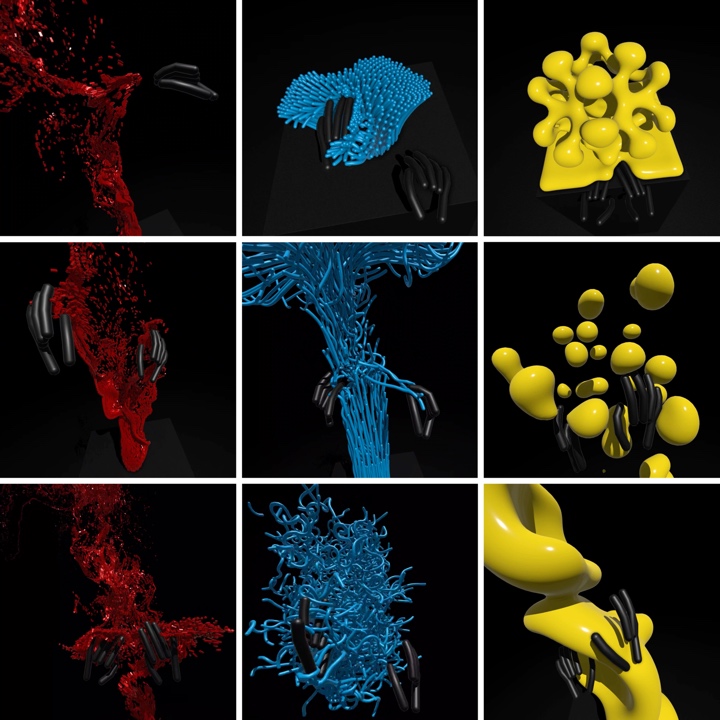 Kindly supported by