Silicium 03
Audiovisual performance
Show: Click Festival at The Culture Yard 20-21 May 2017 · Partner: Bjørn Svin (music & dance) · Co-producer: The Culture Yard · Funding: Danish Arts Foundation · Thanks: Tina Tarpgaard (mentorship)
Live visual music improvisation.
In their third production, visual music duo Silicium takes novel steps towards a truly live improvised visual music. The electronic musician Bjørn Svin plays a minimal sequencer that enable him to control sound characteristics and composition on the fly. In parallel, the live visualist plays a touch interface that is tailor-made for the control of animated graphics and stage light. Musical events comming from the sequencer are blended with sound analysis and tempo-based animation in an improvised manner.
The performance is designed for a standing audience. They wear 3D glasses and face a Peppers Ghost stage with stereoscopic video projection. The full performance is approximately 45 minutes.
Visual music performance duo Silicium strives to reinvent the concert experience using new technologies. Music and visuals are composed in parallel with equal emphasis to achieve audiovisual unity.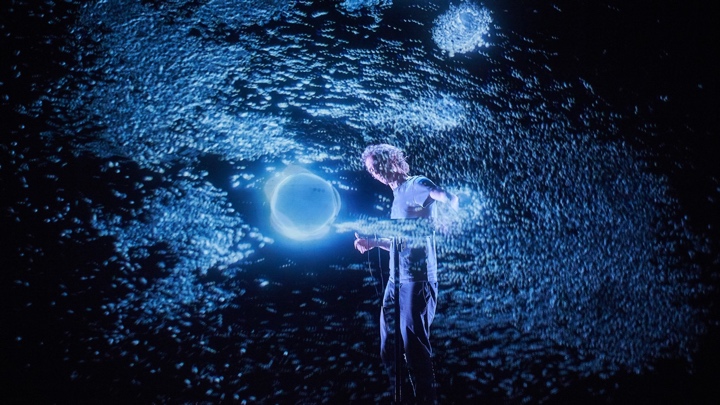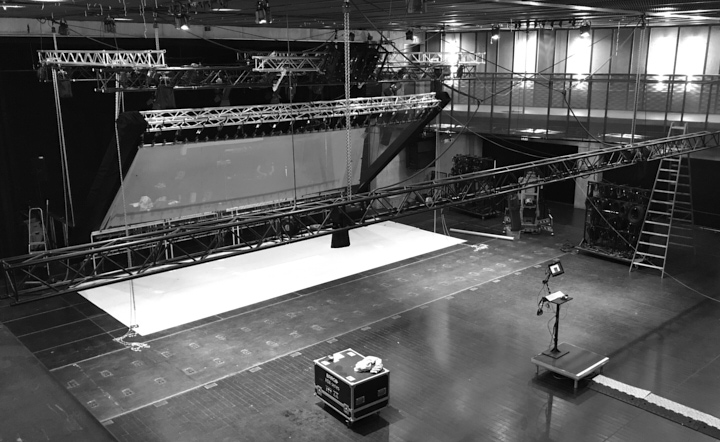 Kindly supported by